Replacing your set of Tuners
If you have a guitar with machine heads already fitted and would like to replace these for a set of Rodgers machine heads, please read the following which covers most of the details required for us to make you a perfectly fitting set.
Where to start?  So many options!  
Actually it is not as difficult as it might seem and although there is a lot of information in the various pages, this is for explanation not confusion.  My suggestion for all of this is to CONTACT ME and we will finalize the details in short order.
If the guitar is extremely old and you wish the replacement tuner to be a reproduction of the original set, then please see our page on 'Reproduction' tuners.
Firstly if you know the make and style of tuner that is currently fitted, that can help a lot.  A few tuner makes are shown in this link. You can simply e-mail me this information and I can use these details for your new set. 
Alternatively please use the checklist below.
(1) String rollers and roller spacing
Most modern classical tuners have string rollers with a diameter of 10mm and a length of 30mm. Other rollers are longer at 32mm and some are 13/32″ (10.2mm) diameter which we also supply.  Custom rollers can also me made to order.  Rollers with extra bearing bushes are a far nicer option and more information about these can be found on the 'String Rollers' page.
Steel String rollers are 30mm by 6.35 (1/4″) diameter for slotted headstocks  Solid headstocks have 3 lengths available.  Custom sizes can also be made. Find out more here.
The usual string roller spacing is 35mm which can be found on virtually all new sets of tuners. Occasionally sets can have 36mm roller spacing or even wider.  This poses no difficulties as we can make whatever spacing is needed.
Use this form to send special roller details.
Solid head guitar rollers are available in 3 lengths.  More information here.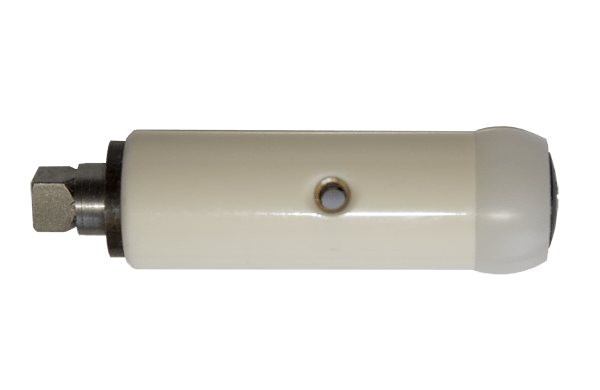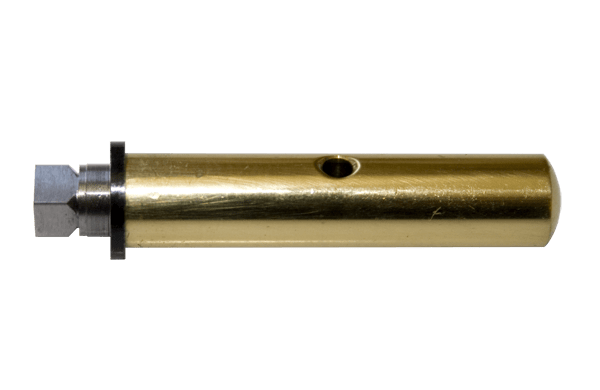 (2) Woodscrew hole positions
Every manufacturer uses different woodscrew hole positions. Sometimes this is just to be difficult but most often it is simply down to different design of plate.  This makes swapping sets not quite as easy as it probably should be but there are two ways around this obstacle.  
It is fairly common now for a guitar repair shop or luthier to fill and re-drill the woodscrew holes for the new set.  This has a couple of advantages.  Firstly, this illiminates any issues of worn or badly drilled holes in the headstock affecting the fitting and performance of your new set.  The second advantage is that the engraved design does not need to be modified to accommodate special hole positions.  This might seem minor but if you like a particular design you don't want the woodscrew to be right in the middle of it. Obviously I would always send you an image of the design before making the set.
The other way is for us to make the set with the same woodscrew hole positions as the original set.  
This is not necessarily taken from the set you are removing, although you are usually safe if you do so.   You can alternatively take this measurement from the headstock of the instrument.  The overall length is less important than the distances that the side-plate can project beyond the top and bottom string roller holes, before it overhangs the mounting surface of the headstock.  You need to leave a few millimeters of mounting surface at either end so that the machine head looks nicely proportioned and fitted.
Our tuners have a standard side-plate width of 17.4mm. We prefer to keep this at 17.4mm if at all possible. Therefore even if the set of machine heads you are removing is less than this, please check against the actual guitar headstock to see if we can still use the standard plate width. If not, we can reduce the plate down a little. The minimum we can go down to is 16.5mm.
Options for sending special plate dimensions to us
( a ) Use this form to send us these details. 
( b ) On each product from the 'Shop' page, there is the option to enter custom dimensions when placing your order.
( c ) You can send us a drawing:
Remove the set from the headstock by removing the 4 woodscrews.
Remove the gears and string rollers by removing the center screw in the gear.
Draw around each hole and outside the plate. See the image below for reference. If the set is very old, do this for both treble and bass.
Scan the sheet at 1:1 scale and e-mail me the pdf.  Or  send the drawing by letter post.  Please send photos of the engraving if you wish this to be reproduced or a design created similar the the original set.
Also send string roller sizes. Diameter and length.  If you do not have calipers but have a drill set, you can find the diameter by putting the non-cutting end of the drill into the headstock. Select the drill that fits best, not tight and not loose. This is usually 10mm or 13/32″
Re-assembele the set and re-fit to the guitar.  Do not over tighten the screw.
This option allows you to put the set back on the instrument and keep it strung up and playable while the new set is being made.
( d ) You can send the actual set to us .  This is the best option since we can take all the necessary dimensions  and mail the set back to you, either with or before the new set is completed. Please note that we will need to see a photo to check that there is no elephant ivory on the set which cannot be shipped internationally.