Black & Colour & Nickel & Crystals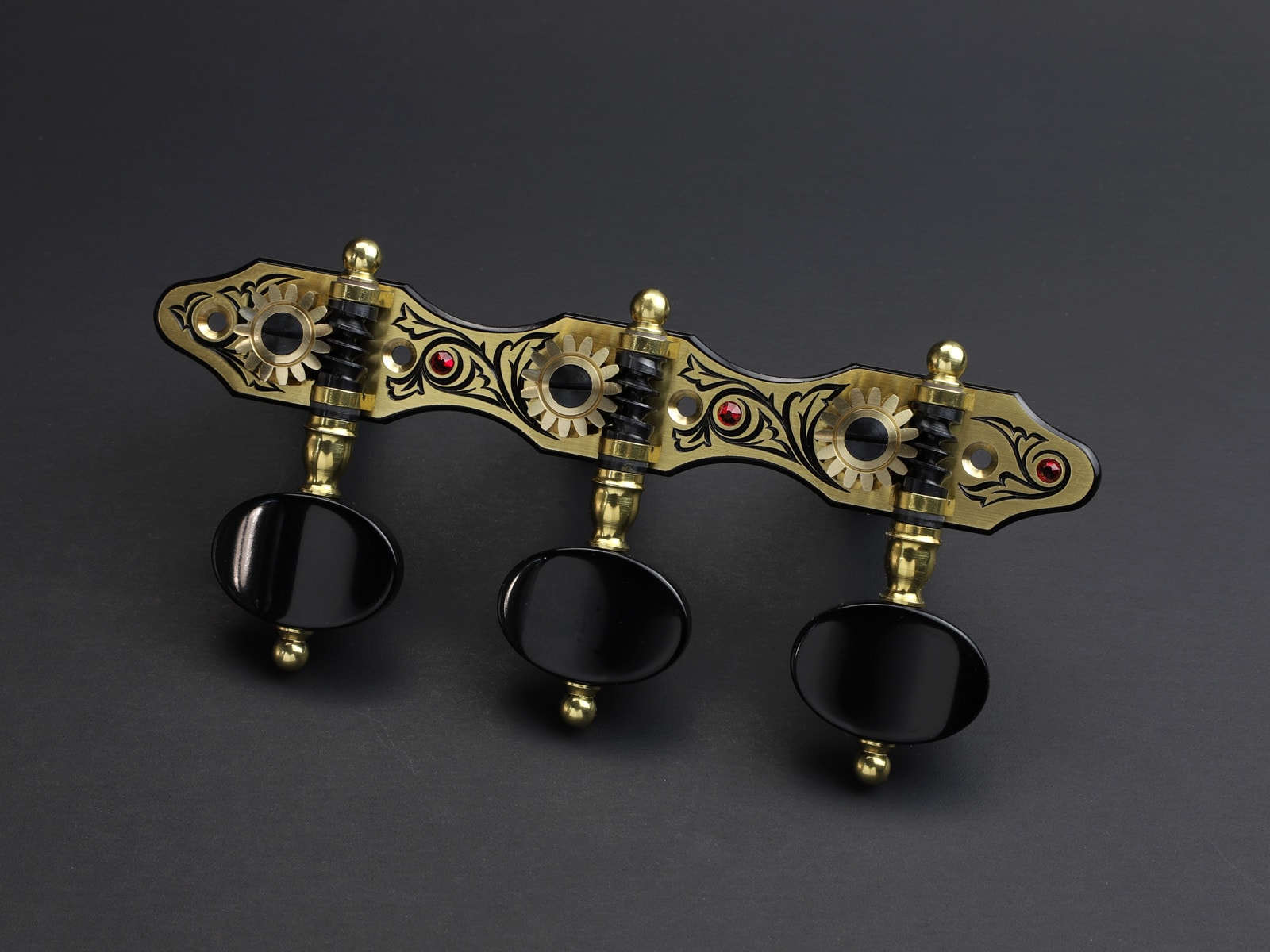 Blackening the engraving while leaving the plate surface brass or nickel silver colour highlights the design and produces stunning effects. The reverse is also possible with the engraving brass or nickel and the surface black.  The engraving can also be made any colour required.  The edges of the plate can be coloured or not depending on your preference.
Some engraved patterns have been designed to accommodate gorgeous Swarovski Crystals of various colours.  These lovely additional details add that extra eye-catching enhancement while still remaining subtle in overall aesthetics. 
Nickel plating the engraving, especially on textured backgrounds makes the engraving sparkle nickel colour.  The top surface can be brass colour or even black.
Totally blackened plates have a lovely gloss black finish.  The engraving remains highly visible. This option makes the gears and button shaft in brass stand out in contrast which can look great on the right instrument.  
The parts that assemble the button shaft can also be blackened.  This would be the 'end-pips' at each end of the shaft and the sleeve above the button.  Doing this along with a full black plate and black button would make the set almost totally black.  The only parts not black would be the gears.  However with black 'gear cover disks' this would make the set totally black when looking straight on.