Oval and Cloche pattern buttons are the standard shape buttons usually used on tuners.  These have the largest variety of materials and colours and offer a great many possibilities.  We are often adding more materials to the selection available.
Additionally we have a range of small oval buttons.  These are often used on ukuleles and some steel string guitars.  They are also useful for use with 12 string instruments with close distances between mechanisms.  These buttons are 20mm oval as opposed to standard 23mm buttons.
Other shapes available include, Kidney pattern and Butterfly pattern Buttons.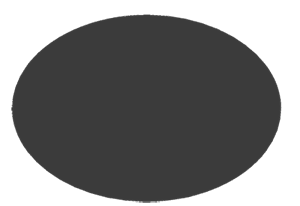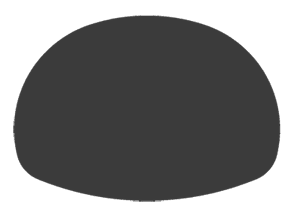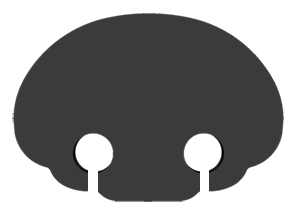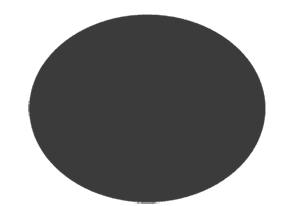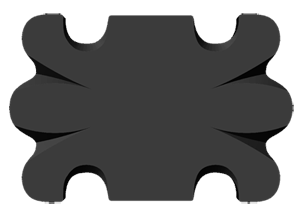 Real mother-of-pearl buttons
Mother-of-pearl can be either light or dark in colour.  The natural composite translucent texture of the material creates stunningly beautiful shine and patterning.  Instrument necks are often inlayed with mother-of-pearl, so these buttons help to nicely complement the overall aesthetics. 
The weight for 6 mother-of-pearl buttons is 26 grams (0.92oz).
The horn is a natural bovine material. Horn can have various degrees of white graining from 'all black' to highly featured. 
Horn is also one of the lightest weight buttons at 14 grams (0.5oz) for 6 buttons.
Recon is reconstituted Real Stone. This beautiful material has the same natural feel and quality as Real Mother-of-pearl.  It has a lovely gloss finish which should never deteriorate.
Being a mineral, there will never be any cross-border documentation required. None of our buttons are CITES listed but recon buttons makes it even easier.
With so many different colour options available from 'Jet Black' to 'Coral Red', these buttons offer a huge range of possibilities.
The weight of 6 recon buttons ranges from 17 grams (0.6oz) to 21 grams (0.74oz).  That is lighter than real mother-of-pearl.
Recon material can be supplied on request for nuts, bridges and inlays.  Or items can be produced for you.
Wooden buttons can be made in the oval, cloche and kidney pattern shapes.  None of the woods are CITES listed.  If you reside in Canada and wish a CITES listed wood, please contact me. The standard selection of woods available are:
Ebony, Gabon or Gaboon ( Diospyros crassiflora )
Macassar Ebony ( Diospyros celebica )
Snakewood ( Piratinera guianensis )
Satinwood ( Chloroxylon swietenia )
Boxwood ( Calycophyllum multiflorum )
Purpleheart ( Peltogyne sp. )
Koa (for small oval buttons) ( Acacia Koa)
Customers may also supply their own wood for buttons and if this is your preference, please contact me or add the details to your order when purchasing your set.
We have two types of synthetic ivory material. Both types are cream colour with graining. The 'Rodgers Imitation Ivory' buttons use a more expensive material which can used for oval, cloche and kidney shape buttons.  The standard imitation ivory is also a lovely material and is available for oval, cloche, butterfly and small oval buttons.
Oval Pattern
Cloche Pattern
Small Oval Pattern
Kidney & Butterfly Pattern
Oval Pattern
Cloche Pattern
Small Oval Pattern
Kidney & Butterfly Pattern
Next to the buttons are the brass sleeves.  There are 3 shapes available for these parts.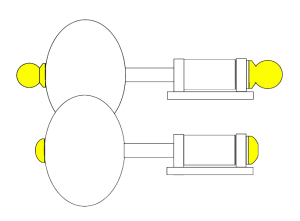 – Standard End Pips
– Low Profile End Pips